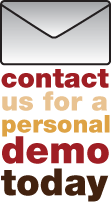 Web-based Record Keeping System

designed for use by public and private Montessori programs. Hosted on Microsoft Azure.
MontAlign® offers state of the art online record keeping systems to Montessori schools to help you organize your students and teachers in one area.
MontAlign® is secure, personal and powerful.
There is nothing else like MontAlign® on the market today.
Each MontAlign® account will be set up with its own database for ease of customization and a higher level of security. Your school will receive its own MontAlign™ subdomain complete with your schools logo and personalized log in.
MontAlign® is very easy to use and has the following features:

Administrators can:
Easily keep up-to-date on student enrollment, including current, future, pending, and former students
Update and edit Montessori skill sets
Manage multiple campuses and learning environments
Easily manage student placement and registration
Have immediate access to student progress
Access historical student records from early childhood through middle school
Monitor student progress to assist with the creation of professional development programs
Grant different security levels of access such as administrator, head educator, assistant, specialist, or global educator
See current and past faculty contact information and monitor professional certification progress
Print reports on enrollment, academics, and faculty information.

Faculty can:
Manage student records online on secure database
Only access current classroom information
Accept new students with detailed knowledge of previous progress
Send on students with up-to-date records that require no paper or printing
Plan with a "standardized" skill set that is consistent with a three-year cycle and editable for school-based decision-making.
Raise or lower student progress indicators based on current level of mastery (1-5 rating scale)
View historical data to identify gaps in achievement or the need for advancement Immediately access parent contact, custody, and student health information
For more information on pricing please see our pricing page.